Let Annie Duke drive strategic decision-making and prioritization for your team
There's power in knowing when to walk away. Lead your team through Annie Duke's research-backed process for how to make better decisions by mastering the skill of quitting. She's translated the prioritization framework from Google's famous in-house incubator 'X' (discussed at length in her latest book Quit) into a team collaboration session for up to 30 members of your team.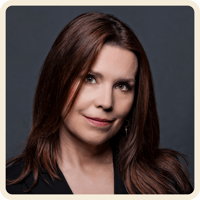 Annie Duke
Author, Speaker, Decision Strategist, and Former Professional Poker Player
Ready to sign up? Secure your team's spot now.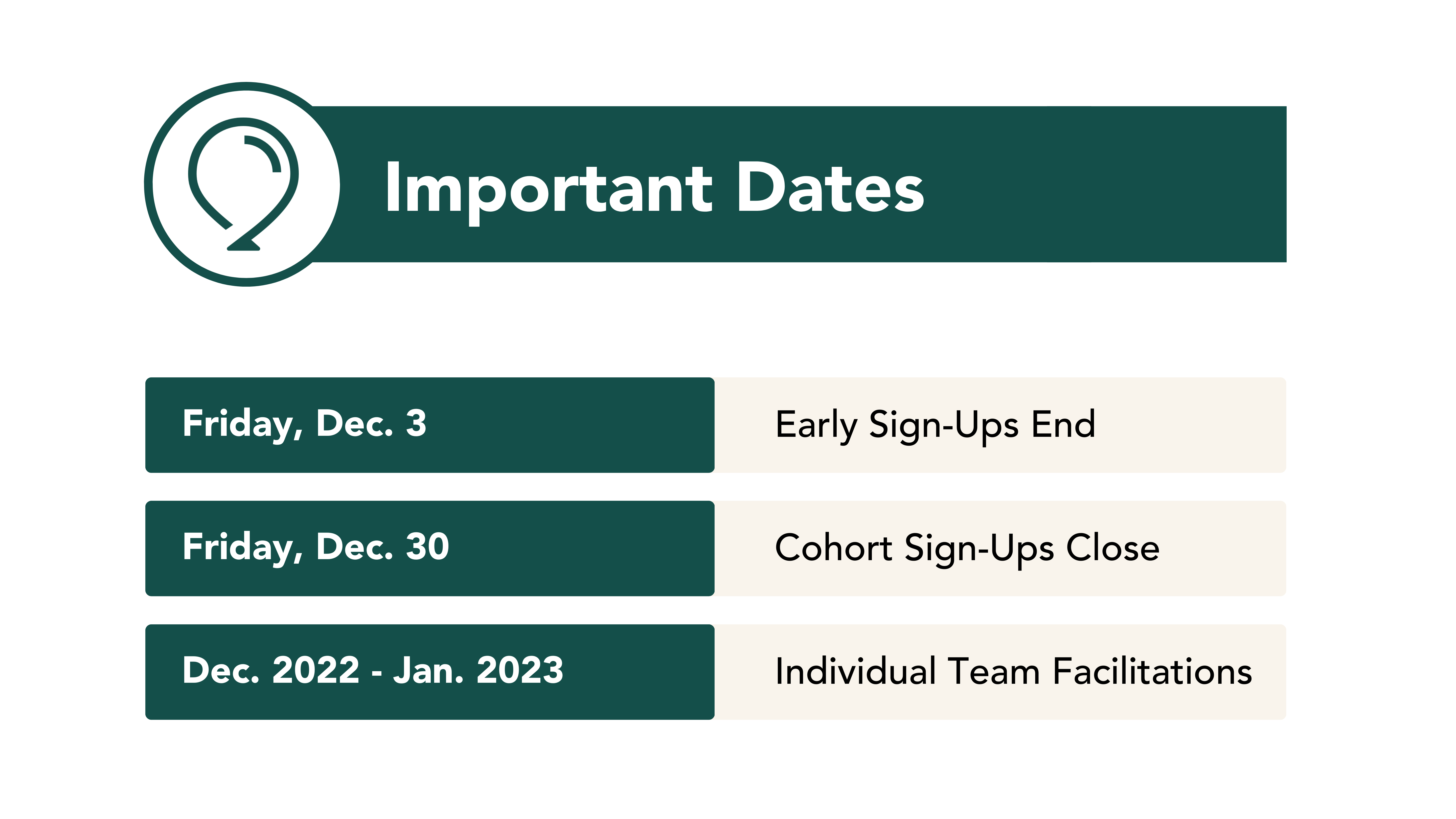 Sign-up deadlines extended!
Sign up by Dec. 3 to receive free copies

of Annie's newest book,

Quit: The Power of Walking Away

, for your team
Team leaders looking to run their teams through an aggressive team planning and prioritization exercise for 2023
Executive-level decision makers wanting to reduce risk and gain competitive edge
Business leaders looking to counteract the biases and negative forces that surround decision-making, and especially quitting decisions
Team leaders looking to boost team decision-making and make better decisions under uncertainty
Exclusive access to the Annie Duke Cohort Community + freebies
Facilitated collaboration session with up to 30 team members
Prioritized list of high-quality, nuanced insights from your team's discussion on Balloon – the first-ever platform to unlock ideas, feedback, and insights from a team without biases getting in the way
Trusted by innovative leaders at: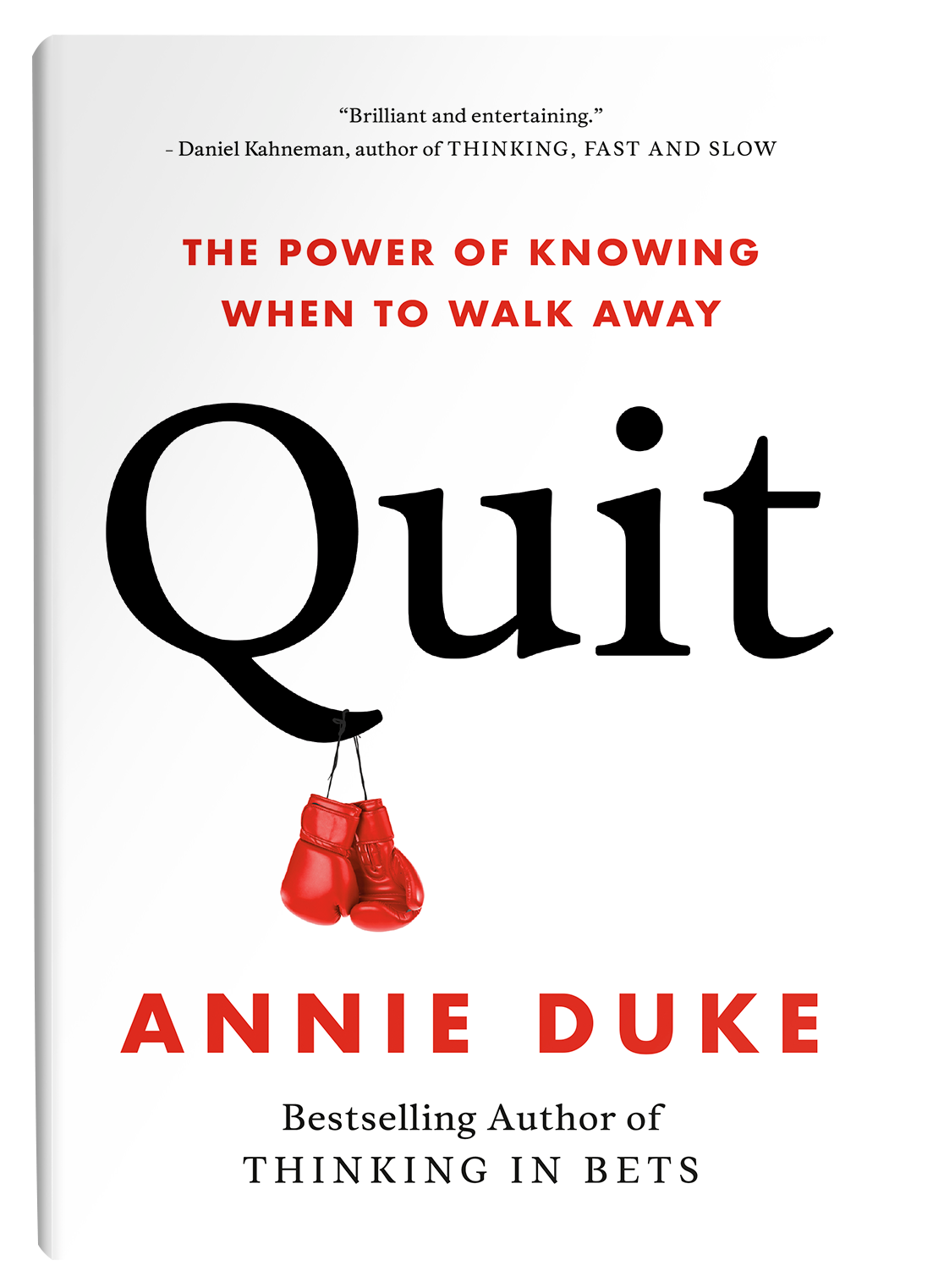 In Annie Duke's estimation, the most meaningful conversations your team needs to be having (that you probably aren't already) are around quitting.
Why? Because in the face of tough decisions, we're terrible quitters — we're loss-averse, regret-averse, and risk-averse. And that is significantly holding us back. From a management perspective, we exacerbate this problem by rewarding the status quo and persisting in the face of evidence that we should change course. Mastering the skill of quitting will help you make the best next move and save you time, energy, and money.
Various cognitive and motivational forces (sunk cost bias, escalation of commitment, and endowment bias, to name a few) work against good quitting decisions. Annie Duke's Flight Cohort is powered by Balloon's science-backed workflow, which counteracts these forces to improve decision-making, and is structured around cohort-exclusive discussion questions created by Annie herself. She's taught decision-making and critical thinking skills to tens of thousands of executives at private workshops — and now she's leading your team through this exclusive Flight Cohort.
You're a team leader who wants to run your team through an aggressive team planning and prioritization exercise for 2023
You're an executive-level decision maker who wants to streamline decision-making, identify and address bottlenecks, and make the best next move
You're a business leader looking for a bias-free environment in which to make strategic decisions
Exclusive access to the Annie Duke Cohort Community + freebies
Your cohort community will be the hub through which you connect with other cohort leaders, receive cohort updates and videos from Annie Duke, and coordinate the logistics of your facilitation sessions. Your team will also receive free copies of Annie Duke's newest book, Quit: The Power of Knowing When to Walk Away.
Facilitated Session with up to 30 team members
Our team will guide your group through Annie Duke's cohort-exclusive discussion questions on Balloon during a 60-minute facilitated session. You'll immediately receive access to a prioritized list of your team's most focused, action-oriented insights to propel your business forward and make better decisions.
Prioritized insights that reflect the entire group
Balloon's two-stage collaborative flow, called a flight, allows teams to unlock the highest quality ideas, insights, and feedback while eliminating groupthink from collaboration and amplifying unheard voices. After the facilitated discussion guided by Annie Duke's frameworks, you'll immediately have access to a prioritized list of nuanced insights from your team's discussion, so you can uncover missed opportunities and make better decisions.
In-depth report deliverable
Annie Duke, alongside our team, will dive into your results and deliver an in-depth report. We'll perform quartile analysis to identify low-hanging fruit and action items that represent immediate wins, as well as outline prevalent themes and unique, nuanced ideas that have team support. View a sample Cohort Report.
Debrief call and closing remarks from Annie Duke
Our team will give you the rundown on your results and provide recommendations and next steps. Annie Duke will provide closing remarks and discuss the macro benefits of approaching decision-making in this structured way.
Discounted access to the rest of Annie Duke's decision-making frameworks
Not only will your team get to walk through one of Annie's frameworks together, but you'll also receive a discount on the rest of her Balloon templates on decision strategy so your team can make better decisions, faster.
The perks of a facilitated session, expert-led speaker series, and hyper-focused decision-making with your entire team to gain the competitive advantage in today's marketplace.

Eliminate bias and noise, anticipate risk, and make better decisions as a team, even in the face of uncertainty.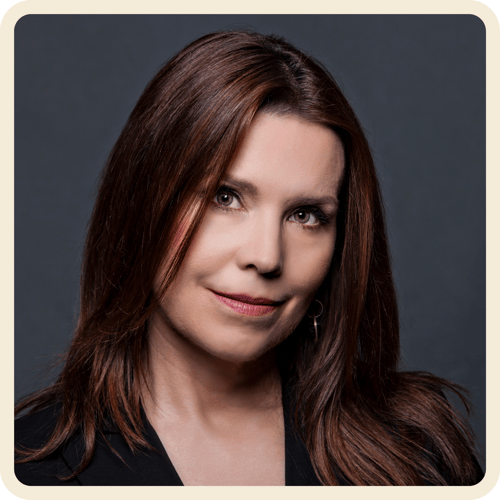 Annie Duke
Annie Duke is an author, professional speaker, strategist, and consultant in the decision-making space. Annie's latest book, Quit: The Power of Knowing When to Walk Away, was released October 4, 2022 from Portfolio, a Penguin Random House imprint. Her previous book, Thinking in Bets, is a national bestseller.
As a former professional poker player, she has won more than $4 million in tournament poker. During her career, Annie won a World Series of Poker bracelet and is the only woman to have won the World Series of Poker Tournament of Champions and the NBC National Poker Heads-Up Championship. She retired from the game in 2012.
Prior to becoming a professional poker player, Annie was awarded a National Science Foundation Fellowship to study Cognitive Psychology at the University of Pennsylvania, where she earned her master's degree. In 2021 she returned to her alma mater as a Visiting Scholar, and also teaches executive education there.
Since retiring from professional poker in 2012, Annie has become an author of multiple bestsellers, corporate speaker, and consultant in the decision-making space. She is also a Special Partner focused on Decision Science at First Round Capital Partners, a seed stage venture fund.
Annie now spends her time writing, coaching and speaking on a range of topics such as decision fitness, emotional control, productive decision groups and embracing uncertainty. She is a sought-after public speaker, with engagements ranging from keynote remarks to workshops with executive teams and one-on-one coaching with C-Level executives. Her clients have ranged from CitiBank to the Big 10 to Susqehanna International Group.
Need more information before signing up?
Or, if you're ready to sign up — secure your team's spot now.
Make better decisions, faster
Collaboration can be the key to a company's success—but only when it's done right. Balloon's unique platform utilizes a time-boxed workflow that is proven to maximize productivity, reduce meeting time, and increase innovation. And unlike traditional collaboration settings, our platform amplifies unheard voices and reduces groupthink in the process — so you can get to actionable next steps and team alignment seamlessly.
Balloon reduces meeting time by 70%
Over 80% of the information shared on Balloon is brand new — it's never been seen or heard within a company before.